The Website
I've just made a new website for VK3XRA, my Ham Radio Callsign.
I've created a Space theme for this one.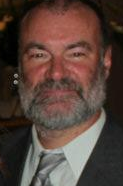 Hi I'm Rob Arrowsmith from Melbourne, Australia.
I like making websites, Electronics, Radio, Computers, Astronomy.
And I'm a Amateur Radio Operator.
I hope you like the new web site.
Cheers.
10.05.2014. 10:43